About ELC
The Early Learning Coalition of Sarasota County is the community's one stop resource for information about early learning experiences in Sarasota County.
Through its leadership and a focus on its mission to prepare children for lifelong success through quality early learning, the ELC of Sarasota County works collaboratively to ensure that:
All children receive high-quality care and learning
All families have the support they need for their children to succeed
All children are ready for their academic and lifelong success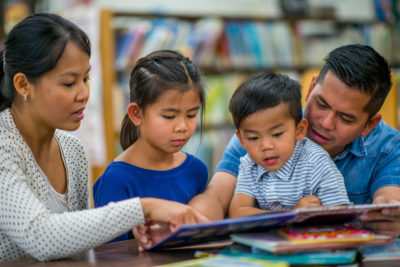 Early literacy is one of the most important elements for children to be ready for school and experience success.
That is why the ELC of Sarasota County has several different programs that address early literacy ranging from parent education and resources to distributing books to children to build their home libraries and support a love of reading, as well as supporting early education teachers through training and professional development.
We work with many partners to promote and support the development of young children in the area of early literacy. It is our pleasure to work with so many wonderful organizations that serve young children and their families including the Sarasota County Library system, The Florida Center for Early Childhood, Easter Seals, Healthy Start Coalition, Children First, and Forty Carrots, to name a few, as well as the state Office of Early Learning.
Our services are provided within what is called a "Two Generation" framework where we provide resources and support for both the child and the parents to succeed. Our work helps to ensure that young children are ready for Kindergarten and thus supports our community's Grade Level reading campaign.
Early learning experiences are critical for lifelong success because the majority of brain development occurs in early childhood and those early learning experiences impact children for a lifetime.